SightScribe Create Tutorial 1 – Access Create
Try SightScribe for FREE on iPad!
Welcome to this series of tutorials covering everything you'll need to get the most out of SightScribe's powerful Create feature.
In combination with the blue Regenerate button, Create offers an inexhaustible supply of bespoke, unseen rhythmic and melodic sight reading examples. To get started, select your instrument from the top left.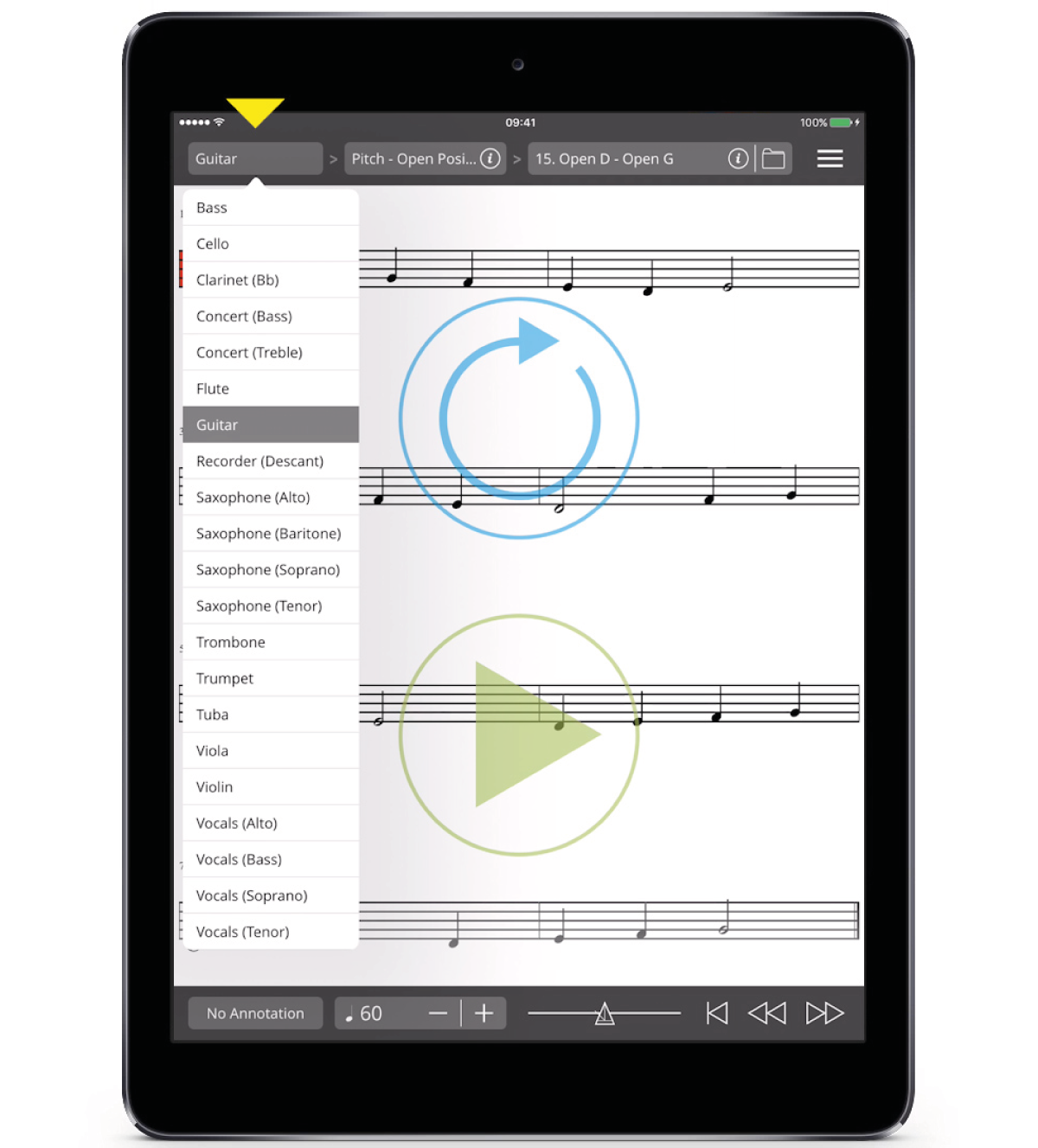 Next, tap the Course Menu and select the 'CREATE EXERCISES' option.
SightScribe will automatically launch the Exercise Manager dropdown – we'll discuss this in a separate tutorial, so for now simply dismiss by tapping anywhere else on the screen.
The Create feature comes with 4 demonstration sight reading examples already prepared. Tap the Exercise Menu and you'll see these range from short, beginner exercises, through to examples that would challenge even professional musicians. These exercises show the versatility of the Create feature and offer useful templates as you begin to build custom examples of your own.
Tap the green Play button to hear any exercise or the blue Regenerate button to compose a new variation on the selected example.
Check out the next tutorial to continue learning about Create or download SightScribe FREE of charge and try the app for yourself!
---
Comments
Sign up to the newsletter:
Sign up to the newsletter: